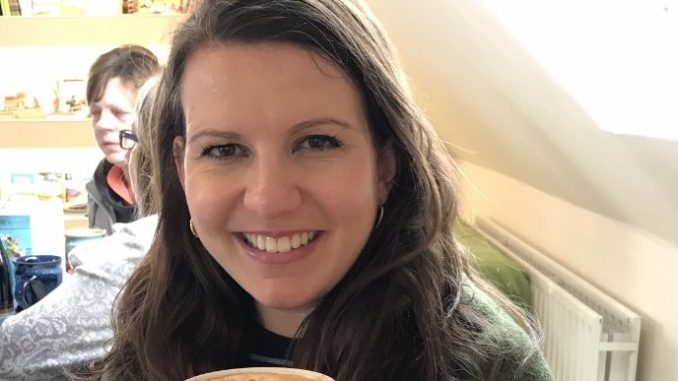 Say hello to one of the newest additions to Canterbury, Dr. Clarke!
Dr. Clarke teaches English to sophomores and juniors, is the advisor for the school yearbook, and is currently a dorm parent in Duffy. She comes from a long line of teachers. Both of her parents and her maternal grandparents were teachers and professors.
"I guess it's kind of the family business, but I didn't know for sure that I wanted to teach until I went to graduate school," she said. "Even though I really loved research, I learned the most and had the most fun in the classroom. It quickly became clear that I needed to do it for a living."
After interviewing at different high schools, she knew Canterbury was the best fit.
"Canterbury had a different vibe from all the other schools–what they say about community is accurate. Everyone was so genuinely friendly. I also really loved the freedom of coursework the school offered–I liked that I would be able to be creative with readings and assignments and develop courses with other colleagues in the department," she said.
Next year she will be offering two new electives: one on film and another on coming of age–or Bildungsroman–novels.
Coming from a family of teachers, she was bound to get some advice from her parents.
"My mom told me the most important thing is to show that you care about your students. The more you show that you care, the more students trust you and aspire to be better."
Sometimes getting students to connect with difficult or obscure texts can be a challenge, but once they do, the ensuing discussions are really productive. Dr. Clarke finds the teaching experience at Canterbury rewarding and educational.
Welcome to Canterbury, Doctor Clarke!