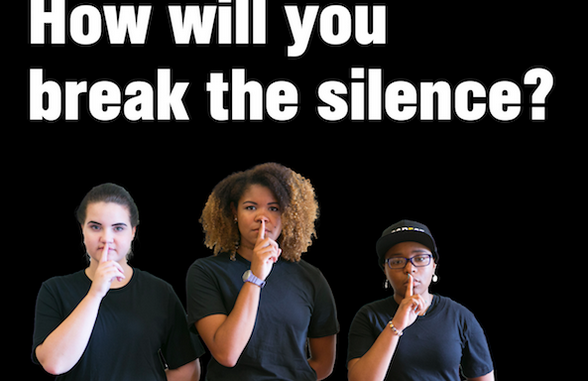 Back in 1996, a small group of University of Virginia students were given a class project on nonviolent protest. Their response? Create and organize a campus-wide Day of Silence to protest LGBT+ erasure in schools. 150 students ended up participating.
Their efforts were not wasted; within the next few years, the event was made public and picked up by the Gay Lesbian Straight Education Network (GLSEN). This new sponsor, an organization committed to promoting LGBT+ rights and safety in schools, brought the event to high schools and colleges worldwide. Now, schools in each of the 50 states, as well as countries like New Zealand, Singapore, and Russia, participate.
This year, Canterbury was one of those schools. Students were encouraged to have a silent lunch or free period, and a total of sixteen committed not to speak the entire day. Symbolically, their silence represents the silence of LGBT+ youth who cannot safely express themselves at school due to ignorance and hate.
Participating students wore handmade "END THE SILENCE" pins adorned with various LGBT+ pride flags as well as labels declaring why they were not speaking.
According to GLSEN, four out of five LGBT+ students don't see representation in curriculum; eight  in ten experience verbal harassment; and one in three miss school due to unsafe circumstances.
Abby Omaña '20, a full-day participant, says, "The day is not about the silence, it is about breaking the silence and speaking out on behalf of inclusion and diversity. Ending the silence is the first step toward building awareness and making a commitment to address these injustices."