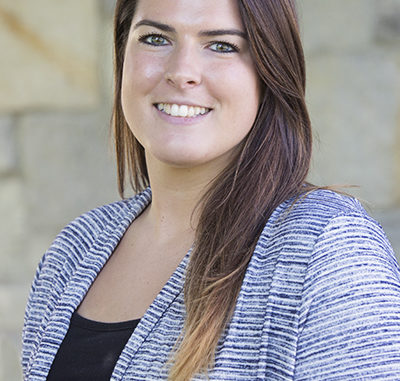 Ms. O'Sullivan joined the hilltop last fall as part of the Admissions team. She is also the assistant coach of the varsity girls ice hockey team and is a dorm parent in Duffy.
Ms. O'Sullivan joined Canterbury to experience a boarding school environment with a small community where people shared the same goals and passions.
"When I came for my interview, I just saw how happy everyone was and how much joy there was on campus, and that was definitely something that drew me," she said.
Before Canterbury, Ms. O'Sullivan worked at the Hun School in Princeton. The small boarding population there was not the right fit for her. Also, growing up near Boston, Ms. O'Sullivan wanted to be closer to home.
Ms. O'Sullivan graduated from Westminister School in 2012 and went to Salve Regina University studying psychology. Her teaching fellowship after college is what sparked her interest in education.
This interest also drew her to admissions. Believing strongly in the value of education, she wanted to help bring the Canterbury experience to prospective students. And she enjoys the traveling that comes with the position because it allows her to get to meet new people and families from all over the world.
"I like going to new places and experiencing different cultures," she said. "I don't really see myself in a desk job."
Work in Admissions can be challenging, however. For instance, rejecting an applicant she has met can be difficult, but Ms. O'Sullivan also recognizes it's the nature of the job.
"You know, all these kids are here for a reason. And, of course, some students decide not to come to Canterbury, so it's a two-way street. But it definitely can be hard."
Ms. O'Sullivan is also busy with coaching hockey and dorm life. She said that with so many campus responsibilities, maintaining a balance is really important.
"It's okay to say no sometimes, because at the end of the day you can't take too much on. We're young and we want to have a life outside of school," she said.
Ms. O'Sullivan's future plan is Canterbury.
"I love Canterbury and I can see my future here."
In the coming years, she wishes to get to know everyone.
"If you haven't met me yet, come in and say hi. I'd love to really get to know everyone on the campus!"