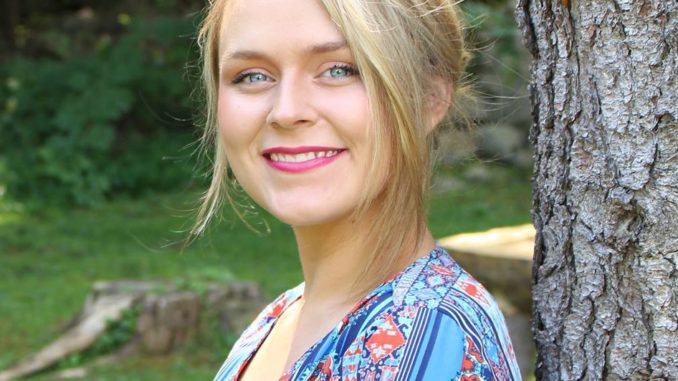 For Mrs. Brittany Carlson, Canterbury's new Assistant Director of Marketing and Communications, coming to the hilltop was like coming home. She grew up in New Milford and was excited to find a marketing position here, and brought expertise and an optimistic attitude with her.
At the New Milford High School, Mrs. Carlson became the editor-in-chief of the school yearbook. She learned how to design and lay out the pages of a book and soon fell in love with the process, deciding to pursue a degree in graphic design. She graduated from Western Connecticut State University and jumped right into publishing.
At the Taunton Press in Newtown, Mrs. Carlson gradually moved up until she was responsible for producing entire magazines herself. Taunton Press, which has been around since the 70s, publishes a variety of magazines; she worked for the Fine Cooking portion.
By all accounts, it was a dream job. Every day the staff would go to their test kitchen to test out recipes before printing them. In her words: "Eat all day, every day—then direct photo shoots of the dishes!"
However, Mrs. Carlson had always admired Canterbury's campus growing up in New Milford, and the opportunity to work in communications in her hometown was more than welcome. She recalls doing Relay for Life on the Canterbury track and coming up for hockey games.
She jumped on the opportunity and it ended up being her "perfect fit". Now, she lives back in town with her husband and daughter Rosie, who will be turning one year old soon.
Canterbury has now become her second family. She was thrilled to get to know everyone quickly on the campus she describes as both "comforting" and "beautiful".
"I love being around the students and the energy of young people," she says. "There is something unique about working at a school, especially a community like this where everyone is close."