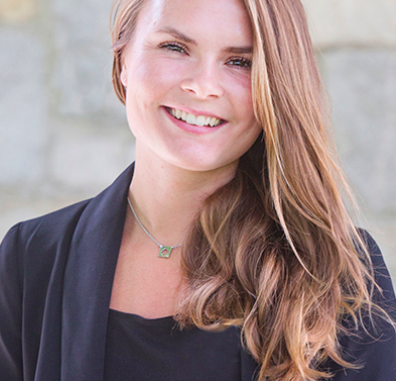 Ms. Wallis, along with Ms. Ruderman, is one of Canterbury's two new science teachers. She teaches AP Chemistry and three sections of regular Chemistry. She is also the assistant coach for Girls Varsity Soccer, lives in South House and also manages the chemistry store room.
Ms. Wallis graduated from the University of Vermont in 2016 with a degree in biochemistry. Before coming to Canterbury, Ms. Wallis worked for a biotech company in Essex, Vermont as a quality control specialist, testing clients' drugs for quality for them to get approval from the FDA. But she knew teaching was her calling.
"I worked at a day camp for several years in high school, and an also at an all-boys stay away camp in college," said Ms. Wallis. "I was also a TA (teaching assistant) in college for organic chemistry, and that's how I figured out I wanted to be a teacher. Organic chemistry has a high withdrawal rate so I was a supplemental instructor and tutor to help the students who were struggling."
Ms. Wallis is a Vermont girl all the way, growing up on a sheep farm in a rural part of Vermont. She loves animals, and misses being around them, so she is thinking about getting a dog.
Meanwhile, Ms. Wallis is busy adjusting to life at a boarding school.
"Time management is definitely a challenge," she said. "I am just trying to get used to the schedule and the timing of everything. I have the school day, then sports, and then dorm duty, so I am just getting used to all the different aspects, and then find time for myself, which I try to emphasize to my students is so important."
Welcome, Ms. Wallis!