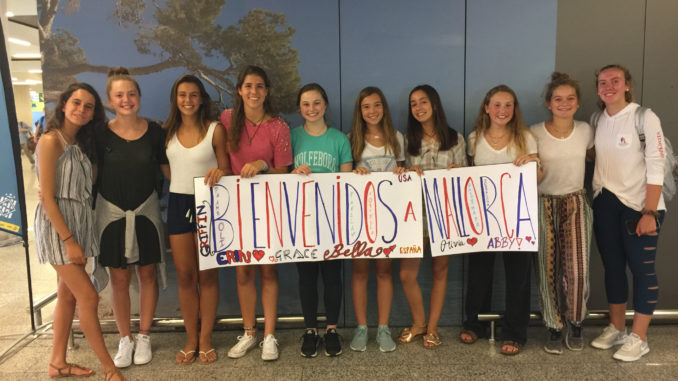 Mr. Omana, Canterbury's Director of International Travel, has been handling Canterbury's academic student travel programs for the last ten years. Currently, they include the Exchange with Colegio San Cayetano in Palma de Mallorca, Spain, which takes place every fall; the inaugural program for The Institute in Puigcerdá this June, and the annual trip to Lourdes, France in August. But Mr. Omana hopes to develop more programs in the years to come.
"I think that it's important for a school like Canterbury to offer regular and robust travel and immersion programs for their students," Mr. Omana said. "For a school our size, I think we have a nice variety of offerings, including spring break sports trips and community service opportunities, which are valuable to our students, and add value to their Canterbury education/experience. As a current parent, I think it is important and necessary that Canterbury offer families such opportunities."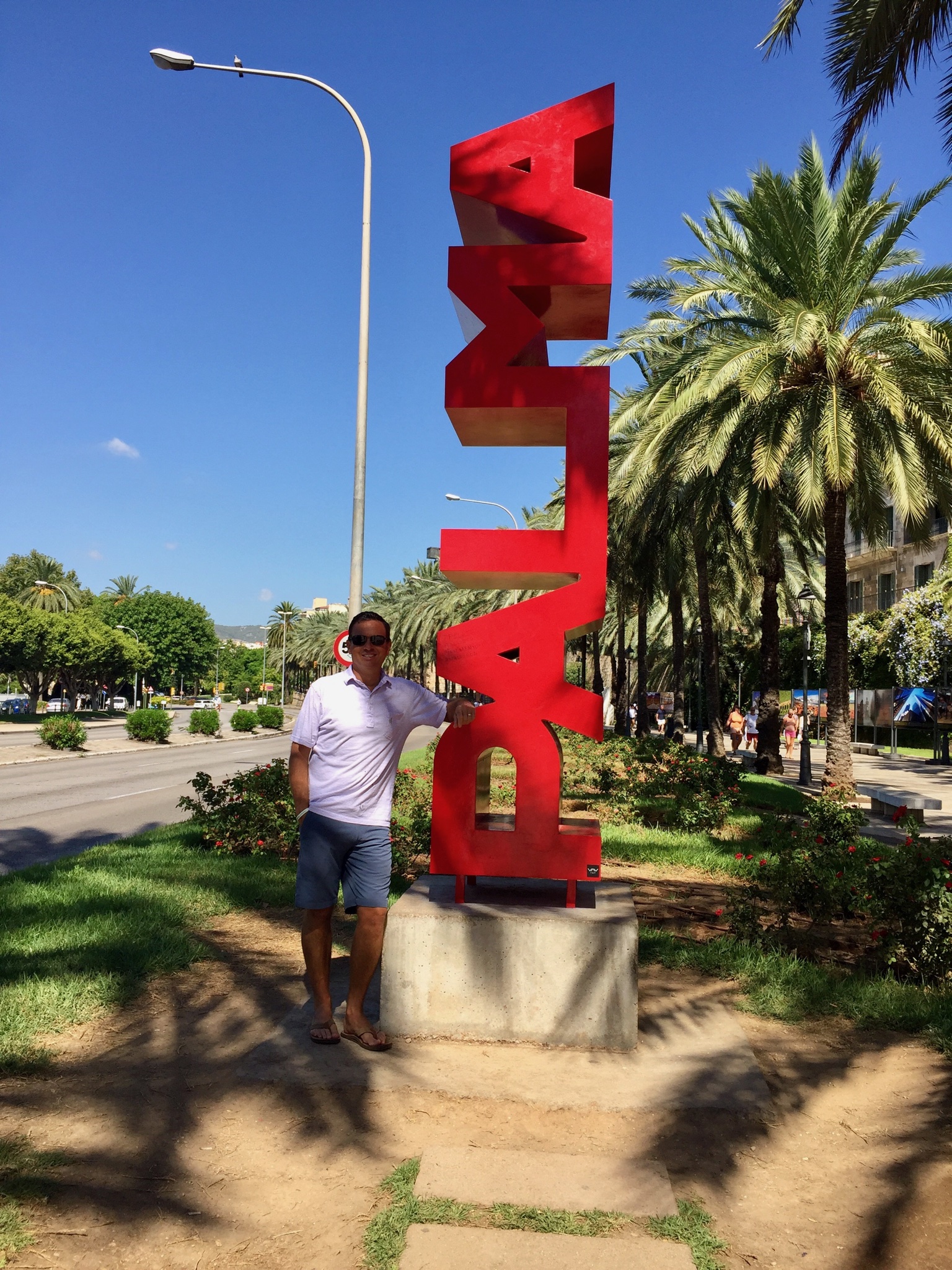 While two of the three trips Mr. Omana organizes are Spanish language immersion trips, and one a spiritual and service mission to Lourdes, he hopes to launch opportunities for Canterbury's French and Latin students as well.
"I really think that it is invaluable for language students to travel, see, live, eat, breathe the culture of a place that speaks the language they study," he said. "In Spanish class, we might talk about how people in Spain eat lunch at 3 p.m. and dinner at 9:30 p.m. But it is altogether different to actually follow that schedule and live it. The experience helps students of Spanish to understand the way of life of the people in Spain."
For Mr. Omana, who is Venezuelan, travel has always been a big part of his life.
"When I was eight or nine years old, until I was 11, I attended summer camp in the U.S.," he said. "When I was 11 my family moved to the U.S. In addition, I studied in Spain during my junior year in college and also when I got my Master's from Middlebury College. During my first year at Canterbury I led a trip during March break to Paris and Madrid. Over the years I have done a trip here, a trip there. I think that these experiences were leading me to come to the conclusion that regular and robust travel offerings are important for our school.
"The San Cayetano Exchange started when a teacher at Colegio San Cayetano contacted me. The teacher knew about Canterbury because her college friend and classmate worked at Canterbury. Meanwhile, I am starting the Institute in Puigcerdá because I visited an old family friend who lives there. It's a beautiful place that is different from being in a city (Madrid, Barcelona or Palma) or on the beach (on the island of Mallorca). When I was there I thought, 'I would love to bring Canterbury students here'. 
"The connections of my family friend includes children of high school age and connections in the village of Puigcerdá. Through these connections I was able to connect with the school where we will have classes, where our host families will come from, etc. Also, with my experience booking flights and making plans for the Exchange, I have gotten comfortable at those things – collecting money, making announcements, writing a handbook, connecting with parents, etc."
For Mr. Omana, these trips offer more than an opportunity to practice a language or observe a different culture. It provides students with the opportunity to mature, overcome the challenges associated with being away from home, and to learn and practice empathy towards others.
So who knows where Mr. Omana's wanderlust will take Canterbury students next.