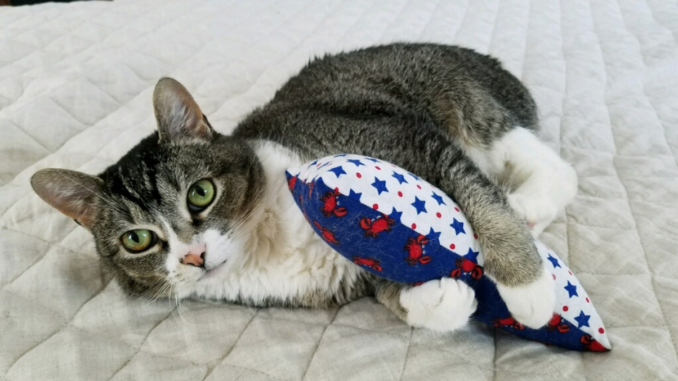 Hello, my name is Lilla which is short for Lilliputian, the tiny people from the novel Gulliver's Travels. My nickname from my parents is "little muffin" because I am so cute and fluffy. I am a domestic short hair with a little bit of Abyssinian, which gives my fur a speckled appearance and me my rather quirky personality. I'm not allowed treats, but my parents give me lots of wet food to keep me happy.
My mom, Mrs. Armstrong, wanted a companion to fill her house with life and joy, so she adopted me from the Humane Society in 2004. When she found me, I was a little scared kitty wedged way back in a cage. I am usually scared of people, but once I get to know you I show you how cute and funny I am!
My favorite ways to spend my free time are playing with my kick toy or accepting cuddles. I love to sit and sleep on people (especially my mom and dad!). My dad and I have a special trick: whenever he leans back in his seat, I come running from wherever I am and jump into his lap. If you need me I'll probably be at the top of the stairs keeping watch over my family.