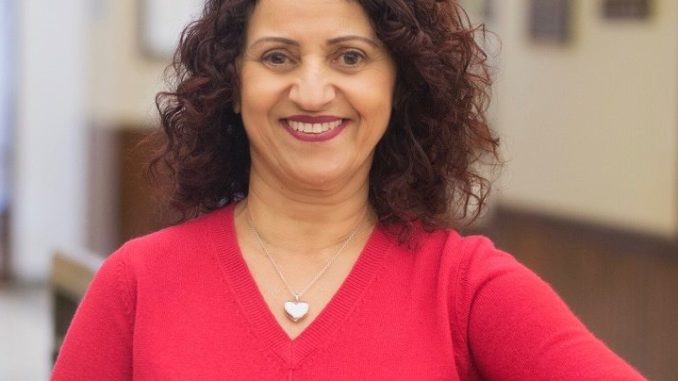 Zelia Schimanskey is from Vila Velha, Brazil. Growing up, Zelia had influential female figures in her life such as her mother and her sisters. From them, she learned how to preserve through the hardships of life.
It is traditional in Brazilian culture to be married and have children at a young age. Zelia was married at the ripe age of sixteen and had her first of two children when she was eighteen, Jonathan Xavier followed by the birth of Jeniffer Xavier. Sadly, Zelia faced a tremendous hardship at a young age when her husband passed away. Zelia was left to care for her two children. In order to provide a better life for her children, in 1999, Zelia moved in with her nephew and brother in the United States of America. Her son, who was in his early twenties at the time, stayed behind in Brazil to work, but eventually joined Zelia in America. She began to earn enough money to afford a small apartment for her and her daughter to live in. Eventually, Zelia and her daughter wanted to allow for separate spaces in the apartment and needed a wall built. Zelia's nephew's boss was named Paul Schimanskey. Paul built the wall in the apartment. The two fell in love and the rest is history. Zelia recognizes Paul's daughter and grandson, Wendy Schimanskey and Nicholas Souppa as her own. Her story is an inspiration to the female community as she explains, "I really felt that as a woman I could become anything I wanted to, and be anything I wanted to, all you need is a strong mind, to believe in God and nothing can stop you."
Zelia began to work at Canterbury School in 2007 where she worked the evening shift as a housekeeper from two-thirty in the afternoon to eleven-thirty at night. At that time, Zelia maintained two other jobs as a house cleaner and a babysitter to three children. Zelia now works the morning shift in Steele Hall from five o'clock in the morning to one o'clock in the afternoon.
Zelia admires the women in her community for embodying all the characteristics of strong women. Zelia enjoys supporting the students in our community by attending athletic events and theater events. She often brings her beautiful granddaughter Natasha Canniff to visit the community she calls home.
Zelia has a heart full of gratitude. Her job certainly is not the easiest job, but as she would say, she "enjoys the mess". Zelia loves being a part of the Canterbury School community. She greets everyone she sees with a smile, a hug, and huge kiss on the cheek. Zelia was chosen as Woman of the Year because she inspires the community with her strength, hardwork and compassion. Everyday, she gifts the Canterbury community with her radiant smile and on April 20th we honor this prosperous woman.