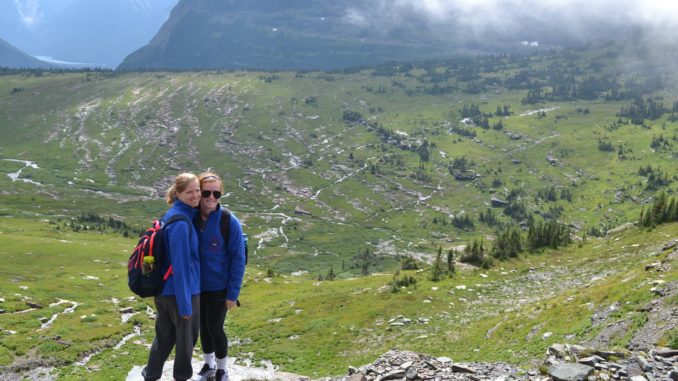 Since coming to Canterbury as a third former, Sinéad has left her mark, in athletics, academics and student government. She is vice president of the student body and she was selected for the Montana trip. Sinéad was on the girl's varsity cross country team in the fall, and will play on the girls varsity ice hockey team this winter, and on the girl's varsity lacrosse team in the spring.
Talking to Sinéad is a pleasure. She is very outgoing and easy to talk with. She shared one of her most embarrassing moments as a Saint when she decided it would be a great idea to use purple hair powder to color her eyebrows on the bus home after a game. Unfortunately, she found out too late that it was hard to wash out.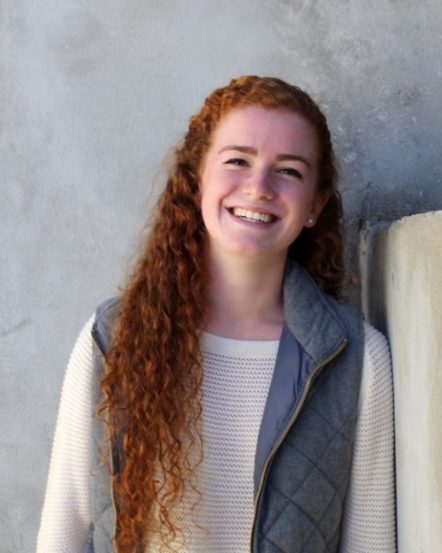 Sinéad's advice for third and fourth formers is that they should definitely try new things, like a new sport, and to
join clubs and to go for leadership roles – in other words, to take advantage of everything Canterbury has to offer.
One of Sinéad's favorite memories was during her freshman year. "I had a lot of good times during third form year, but the day that sticks out the most was the snow day we had. Duffy had so much fun playing in the snow, watching movies and making hot chocolate. It was a perfect winter day. It's the little memories like that that I know I'm going to miss the most when I graduate," she said.
She remembers Carter as her favorite dorm because that's where she lived during her sophomore year, and that was her favorite year. She now lives in South where she is making a lot of new memories.
Sinéad has belonged to a lot clubs during her years at Canterbury, but the ones that stick out for her the most are SWAT and SEC because she enjoys helping to make classmates' ideas become events. She also is one of the presidents of WOC and loves it because it helps bring all the girls together.
According to Sinéad, picking her favorite class is tough. "I would have to say my favorite class is a tie between Mr. Potter's 4th form English and Physics. Mr. Potter's English class showed me that I could actually enjoy English, even though it has been my least favorite subject for so long. But it taught me that I could challenge myself with more difficult and demanding English material.  I had a real love-hate relationship with Physics, but it was so much fun and by far the most difficult science course I've taken."
Since this will be her last year at Canterbury, Sinéad said she is going to try to make the most of everything, and enjoy it all, since this year will be the year of "lasts." But she's especially excited that she'll be able to spend time with her sister Maeve (third form).
Sinéad's advice for fifth formers is to tell them not to spoil their senior year by only talking and thinking about college. "The college process is very exciting and a little stressful, but remember, you still have memories to make and you'll miss Canterbury."
Thank you Sinéad for the four years.